Hey everybunny!
I'm happy to announce a new feature on the blog, which I like to call Friday Finds.
This will be a weekly feature, done every Friday, where I'll be compiling a list of blog posts, products and beauty related items relevant to the week that you all SERIOUSLY need to check out!
I'm pumped, and ready to show you my finds, so let's go!
All image credit to Vampy Varnish. Click the link provided to be taken to her blog!
Vampy Varnish had a lovely blog post, which you can find
here
or above, where she discussed the new Milani Fall Gel Liners and I'm in LOVE. Check out her post for info and pricing, but can I say this is something I'm super excited to buy? They look GAW-JUSS!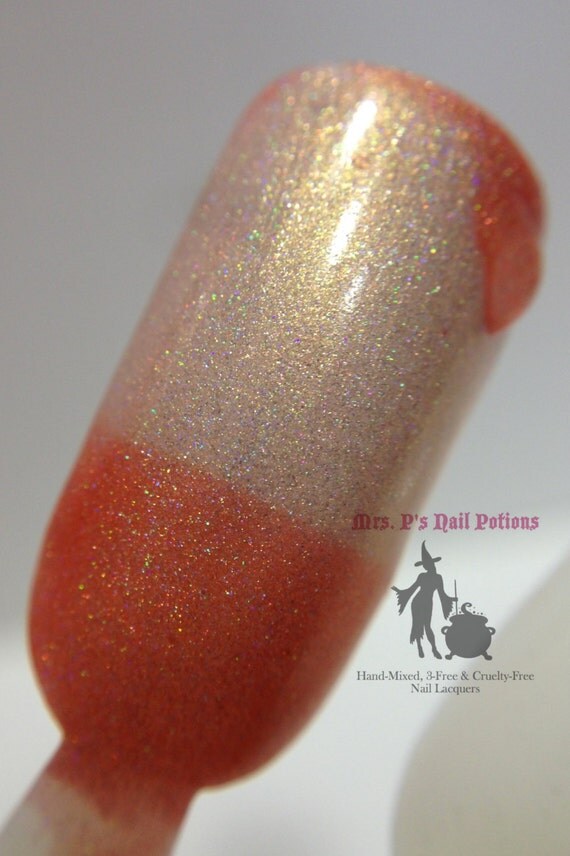 All Image Credit to Mrs. P's Nail Potions, from her Etsy Page
This L.E, which is only available from September 15th to October 31st is totally worth the $10.31 Price tag. It's a HOLO and a THERMAL for bun's sake! I absolutely adore everything Mrs.P's Nail Potion's makes and this one is no different. To top this all off, it's available in Pumpkin Chai Scent! Eeee! Isn't that adorable? On to my lemmings list you go!
All Image Credit to Llarowe, image from their Facebook
There's a butt-ton of pictures from The Jedi Wife and Set in Lacquer from the Llarowe grand opening check them out below! And to all you ladies who are and were able to make it to the shop, I'm THOUROUGHLY jealous!
Everyone's excited for fall! Deep jewel tones on the tips of your fingers? Yes Please!
The Zoe Report has compiled a list of Fall nail polish trends with a shopping sheet including Essie, Butter London and Marc Jacobs!
I know, I know, this was posted a couple of weeks ago but I can't afford to NOT share it! I mean, look at all of those prizes! This image has been making it's rounds and I finally decided to pony up and click on it and HOLY CRAP am I happy I did! Get your entry's in because it's one awesome giveaway!
So, thank you all for sticking through my first Friday Find's! How do you like it?
*Note: I give image credit and always link to all blog authors and/or persons whom the photo's above belong to. If you wish for me to remove your image, feel free to shoot me an email which can be found in my contact info above.